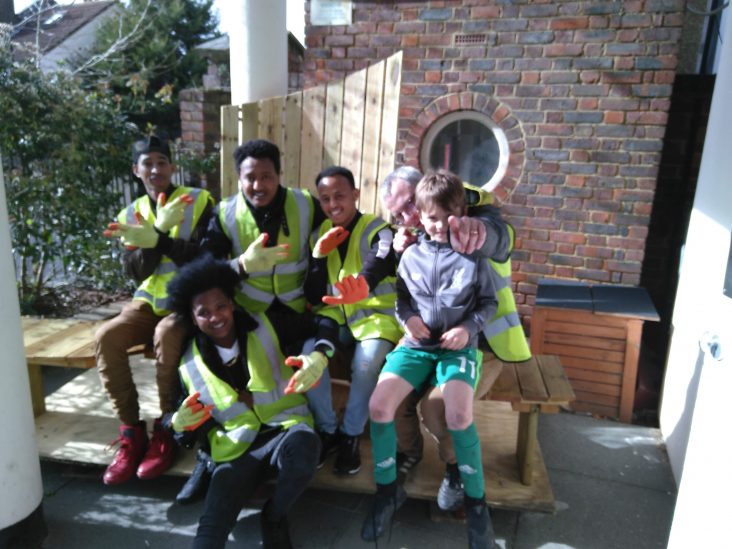 Transition Town Tooting work with a number of partner agencies. One of the agencies we have a long history of working with, is Community Action for Refugees and Asylum Seekers. There have been a number of projects over the years, but the current projects are:
The Youth group project
This supports users of the CARAS youth group and is facilitated by Dermot Jones and Nikki Hafter. The project focuses on supporting young people with mental health needs through activities such as carpentry, art and games.
The CARAS women's gardening group
This is a weekly gardening group for the users of the CARAS women's group who meet once or twice a week. This group focuses on supporting the women to develop gardening skills through enabling them to grow vegetables and flowers in Tooting Community Garden. This is facilitated by Resina Chowdhury, Nicola Pattinson and Sharon Gray.