Transition Town Tooting (TTT) is a community group in south-west London focussed on climate change and sustainability, the most urgent issues facing the future of humanity and life on earth. TTT is part of the worldwide network of Transition Towns and since 2008 we have been working in many different ways to try to effect change in how we live, where we live.
The group is a hub for facilitating ideas, promoting information and creating projects around climate change and sustainability themes. This has so far included several street carnivals, a community garden, repair cafes, green drinks, an annual food festival, work with refugees and many more initiatives.
TTT can include anyone, and everyone is welcome. Anyone with an idea can make something happen, connect with others, create a project or join in with something that is already happening.
Meet some of the lovely people already involved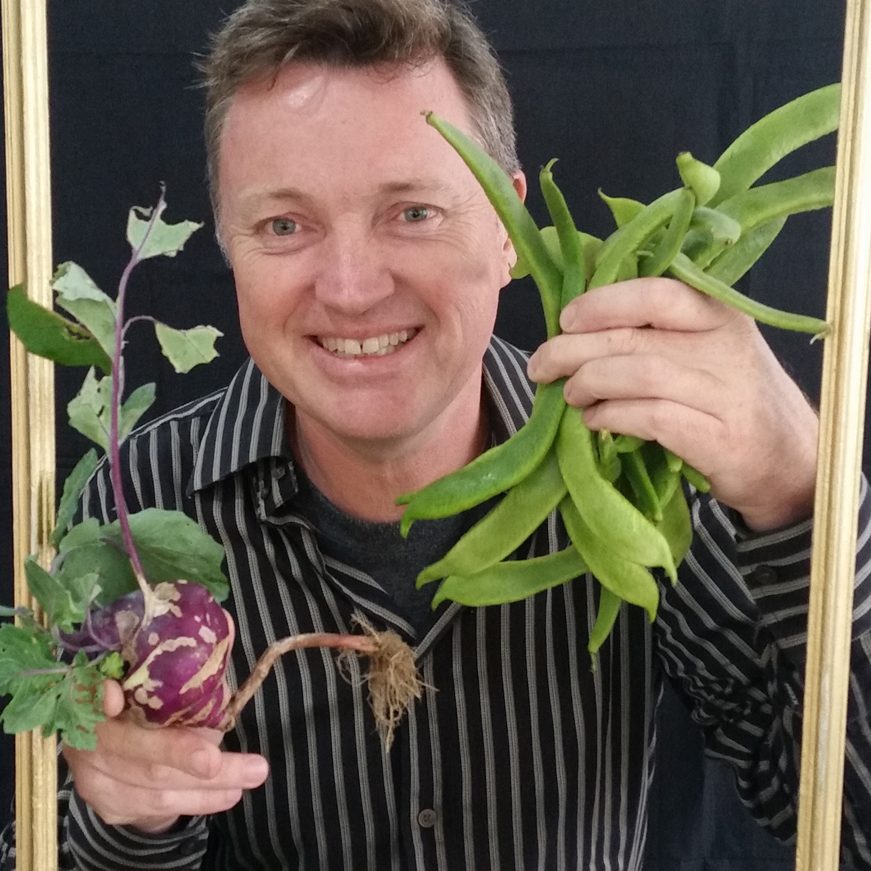 David
"TTT is a diverse community group where anything is possible. Getting involved in any way is a great step towards helping people and planet in this time of Climate Crisis. I have developed a peculiar specialisation of photographing people and their home grown vegetables, here from Tooting Foodival 2017!"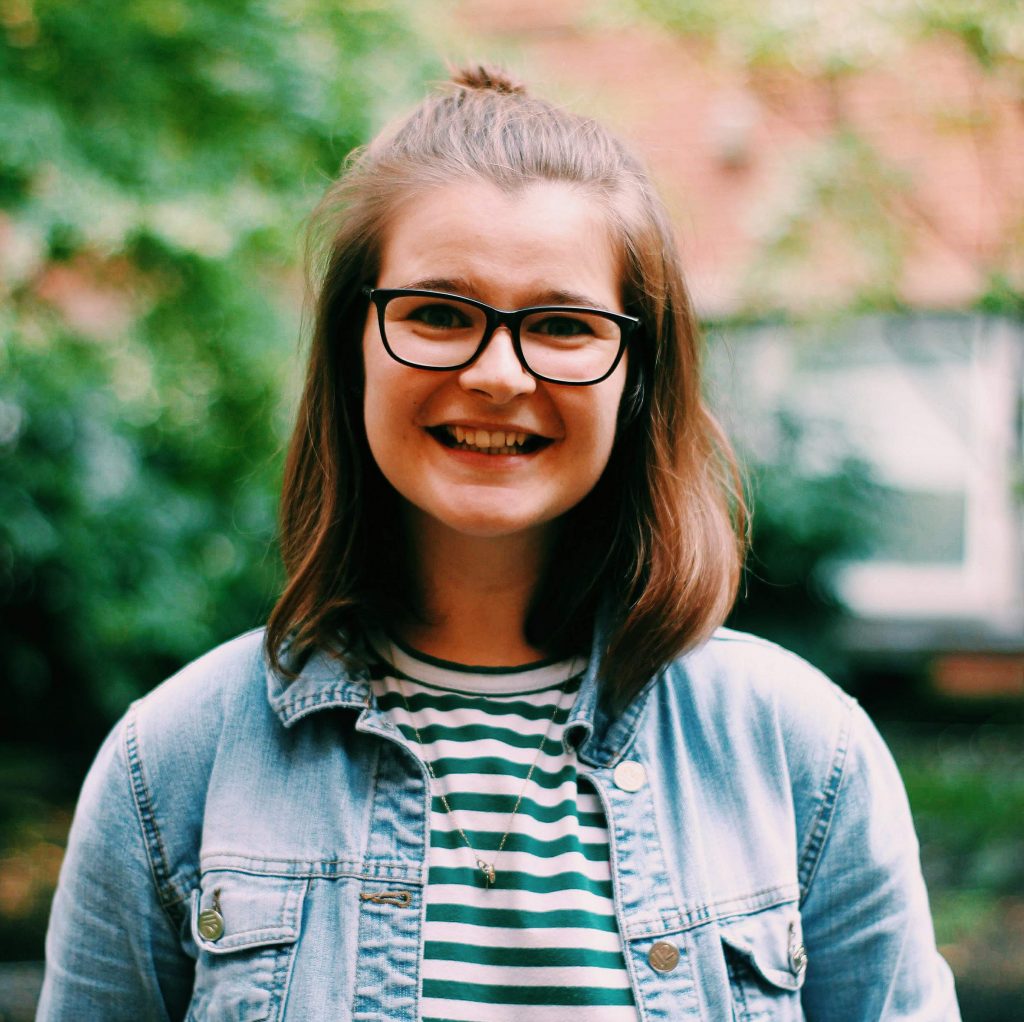 Bryony
"I'm a local photographer capturing and sharing the community activities and events and I have been particularly involved with the wonderful Foodivals! Check out @findmeintooting for more."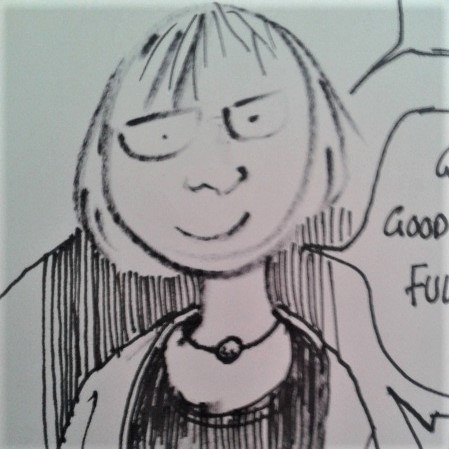 Hilary
"It's been amazing seeing the flowering of projects and connections across Tooting since 2008 when TTT was founded – it's great to belong to such a thriving community."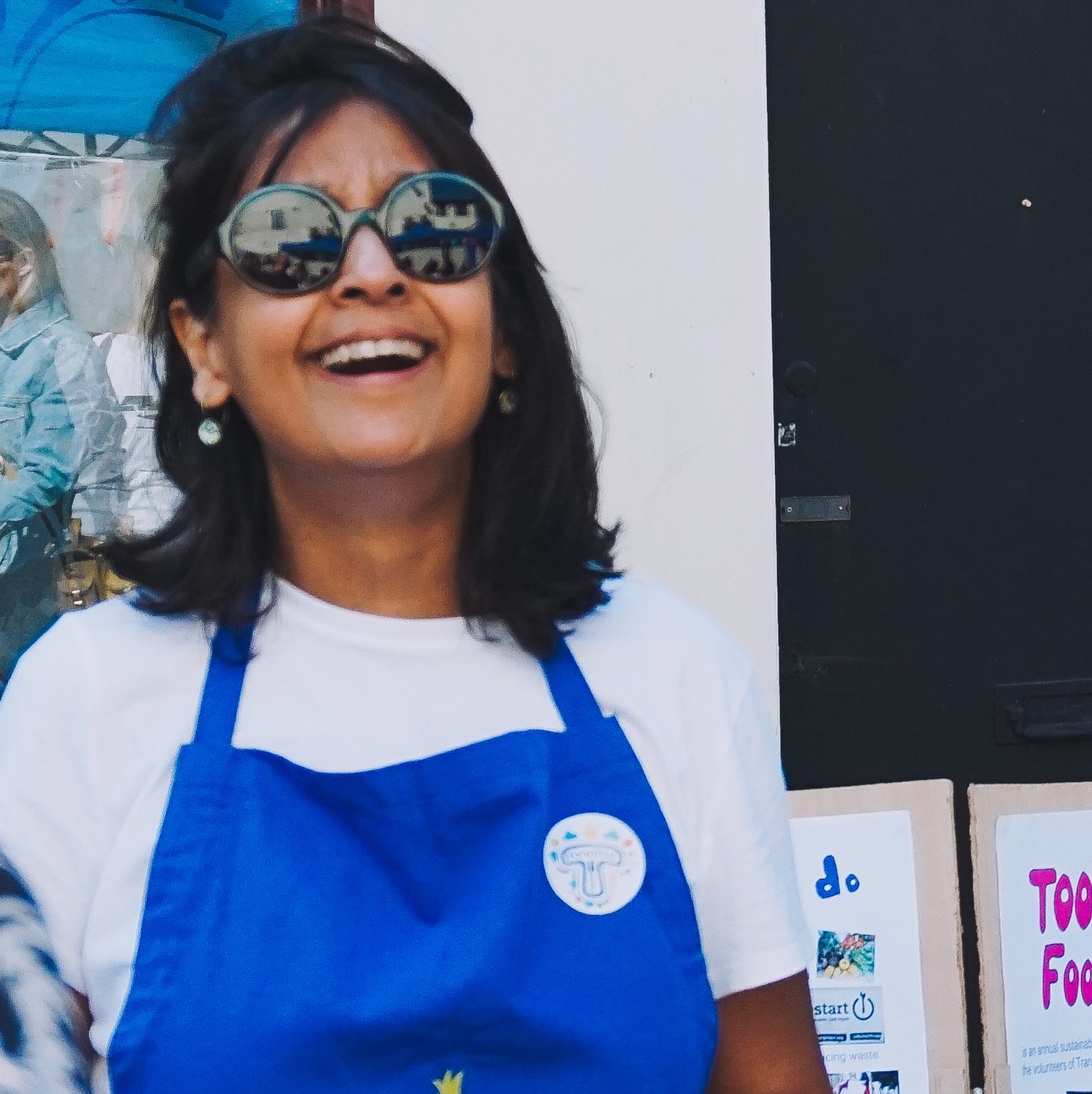 Malsara
"I have been involved with TTT since 2008 and have found it's a brilliant vehicle for engaging and connecting with the local community in all sorts of ways.
I particularly enjoy being part of the fun, dynamic, creative group that organises Tooting Foodival. We meet socially and come up with new ideas for our next event. It's different every time!"
Come and join us and you might find a new skill you never knew you had!"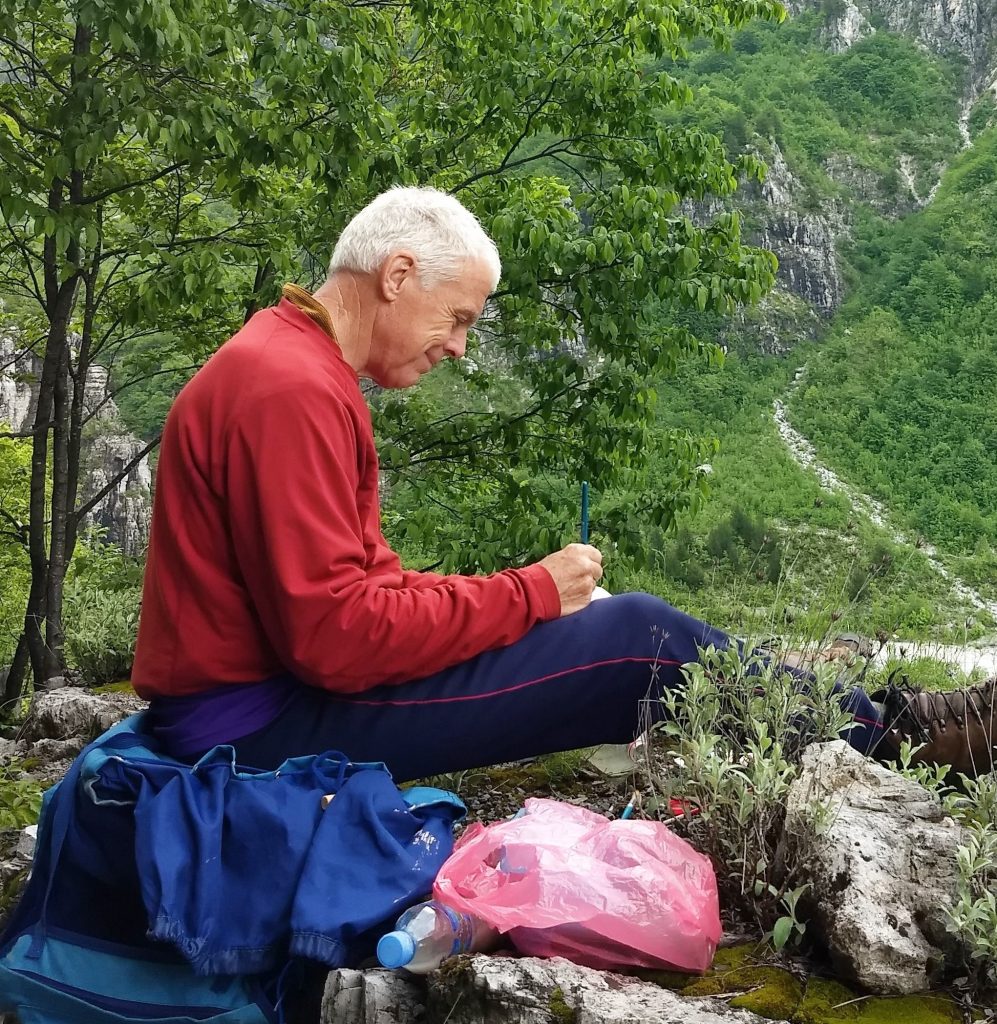 Chuck
"Do join TTT's community activities if you'd enjoy a space that's supportive and fun to try out your ideas, learn new things and make change together. We'll connect in person plus encouraging distant socializing online!"
Instagram: @cemwhitehead & @makeability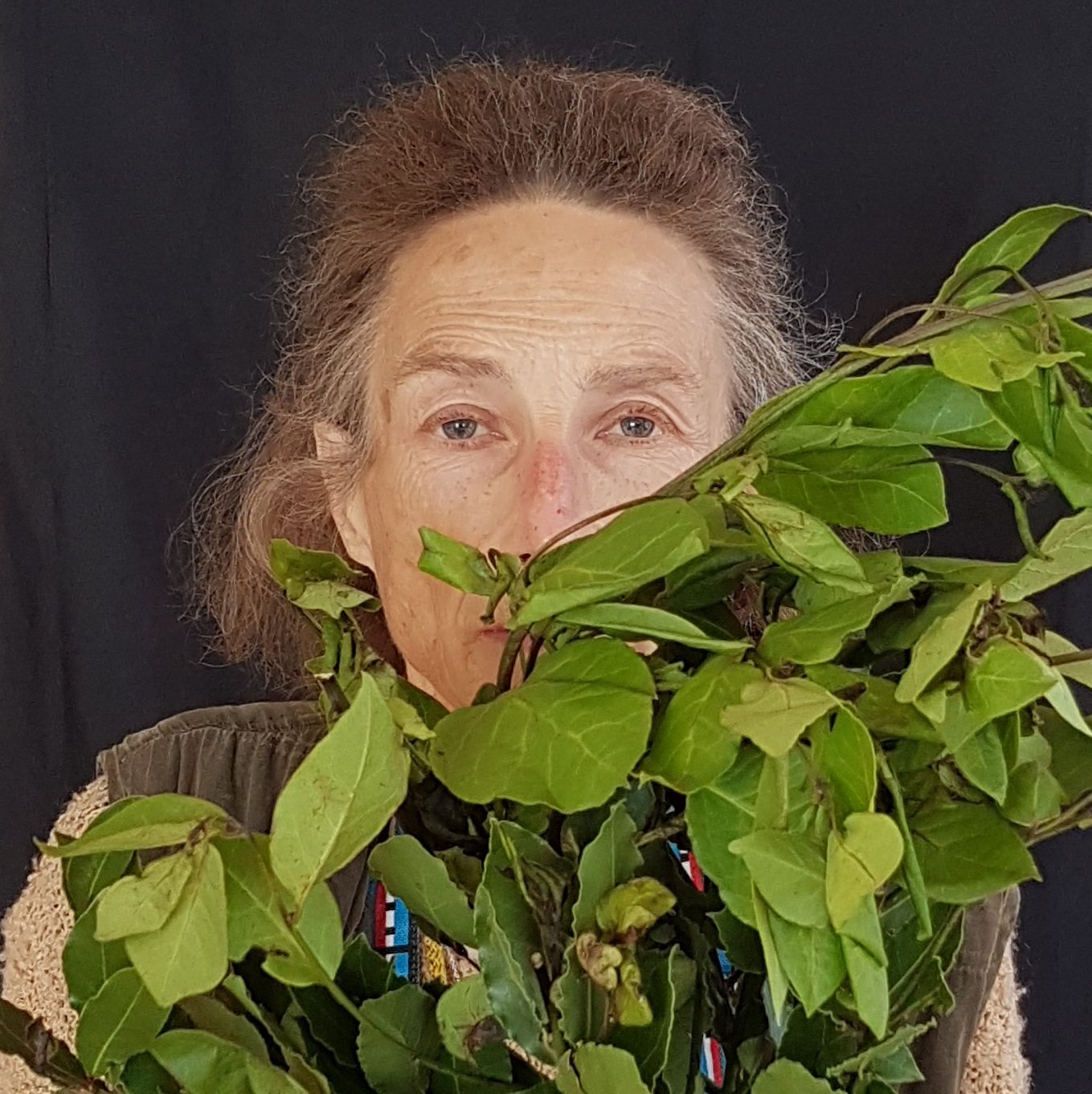 Rose
"I am a gardener and love to spend time in the Community Garden. I love the sound of birds, and the variety of butterflies and insects and it's nice to notice some old friends there. I am particularly keen to resist the Council's urge to continue to permit building on green space."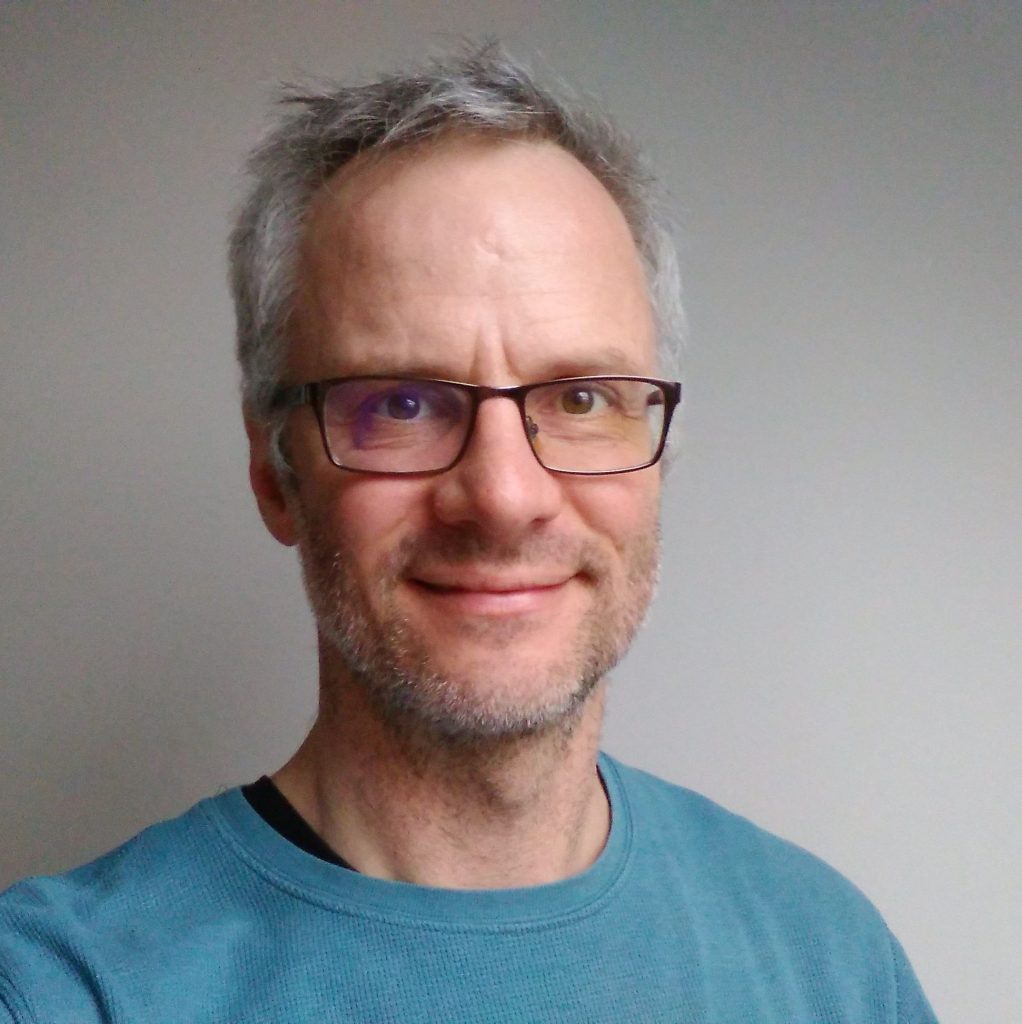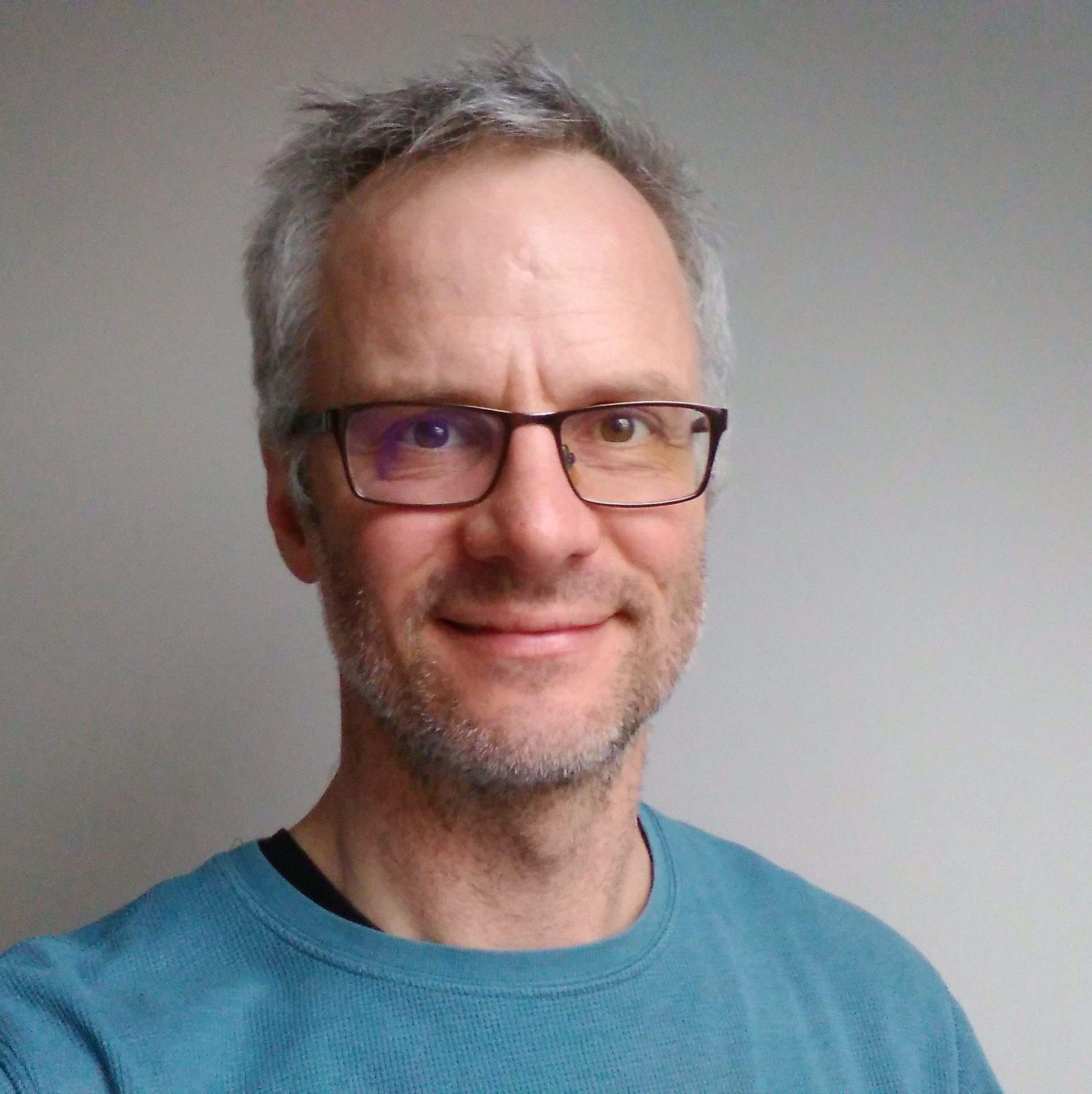 Richard
"I love everything to do with the Transition approach – the idea of just getting on and doing, of really paying attention to how our practice and projects are relevant to all the communities of Tooting, to learning about and from different people, to the glorious expression of everyone involved during the creation of projects and in the final result, whatever those projects are. There's so much rich learning and living of life!"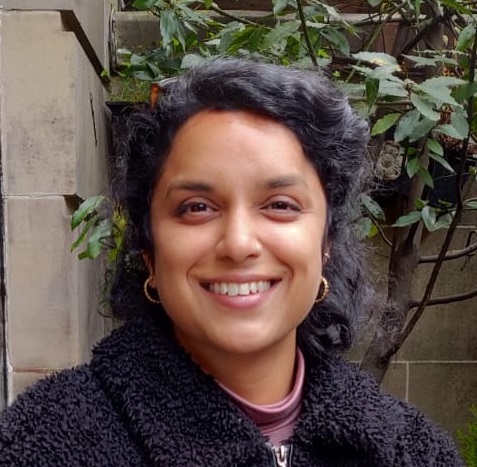 Dipa
"I have a particular interest in story capturing and digital media. I set up Taste of Tooting, which offered visitors a taste of Tooting's cultural heritage through tours of local food-growing spaces and independent food businesses. As a London National Park City Ranger for the areas of Wandsworth and Lambeth I connect individuals growing food that links them to their cultural heritage. Twitter: @8dipatel8."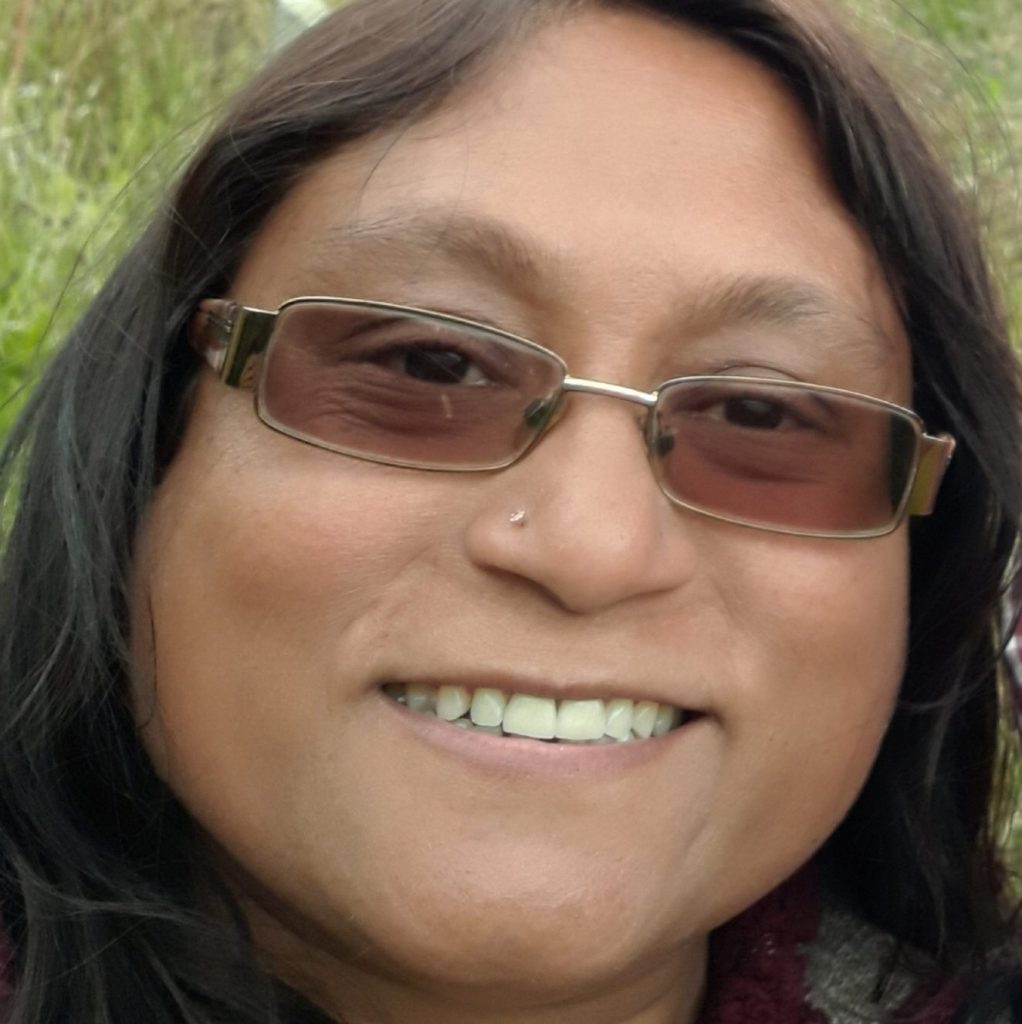 Resina
community activism as an instigator of change. Small changes made by a wide range of people can lead to something bigger. Our projects such as the community garden, teaching repairing skills and working with vulnerable members of the community such as refugees and asylum seekers, put community engagement at the heart of what we do and this is why I am proud to be a member of the Transition Town family. We would love you to join us in the journey towards a more sustainable community."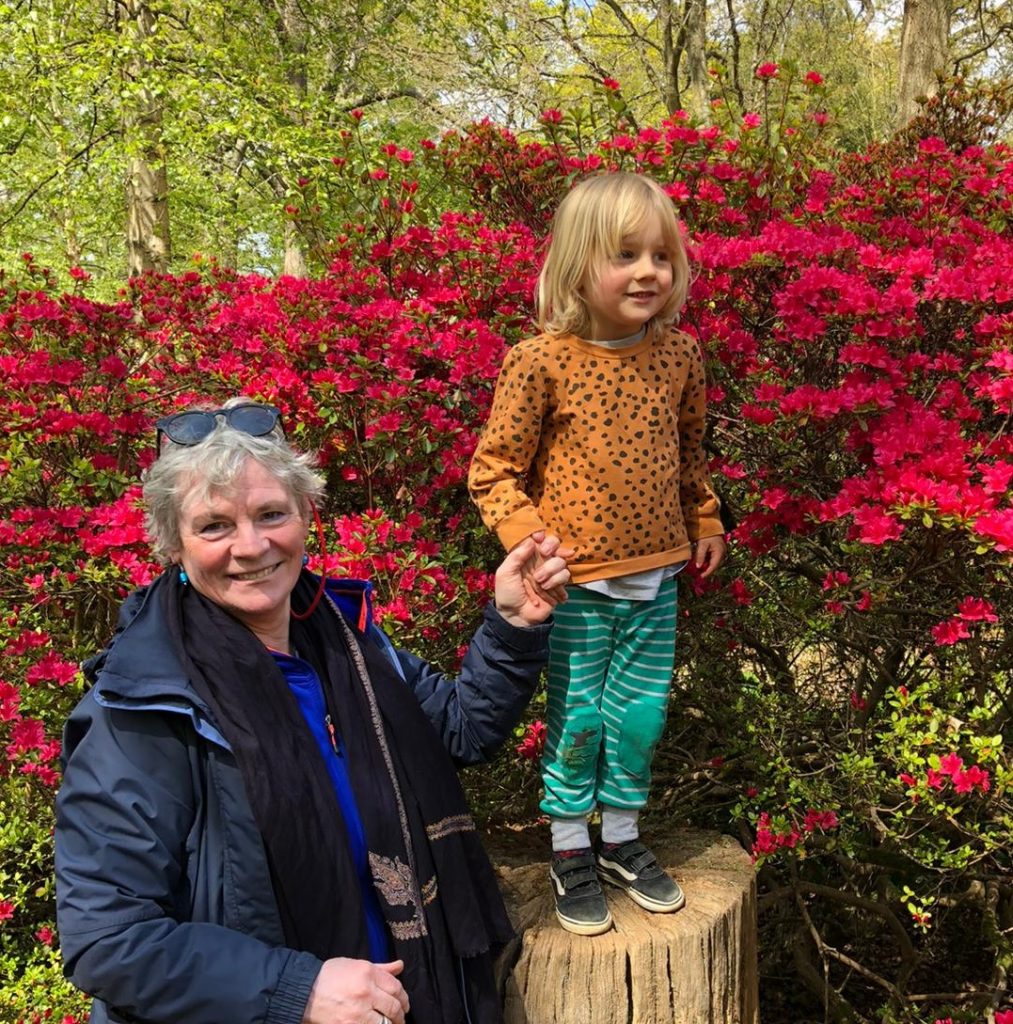 Lucy
"Transition gives me a long perspective on time. As Tooting community creatures, can we learn to live within Earth's limits? Can we be accountable to all generations and all living beings past, present and future? Transition affords space to try everything out you can. Seeding change takes time, kindness, collective imagination, persistence, ingenuity. Tooting has lots of that!"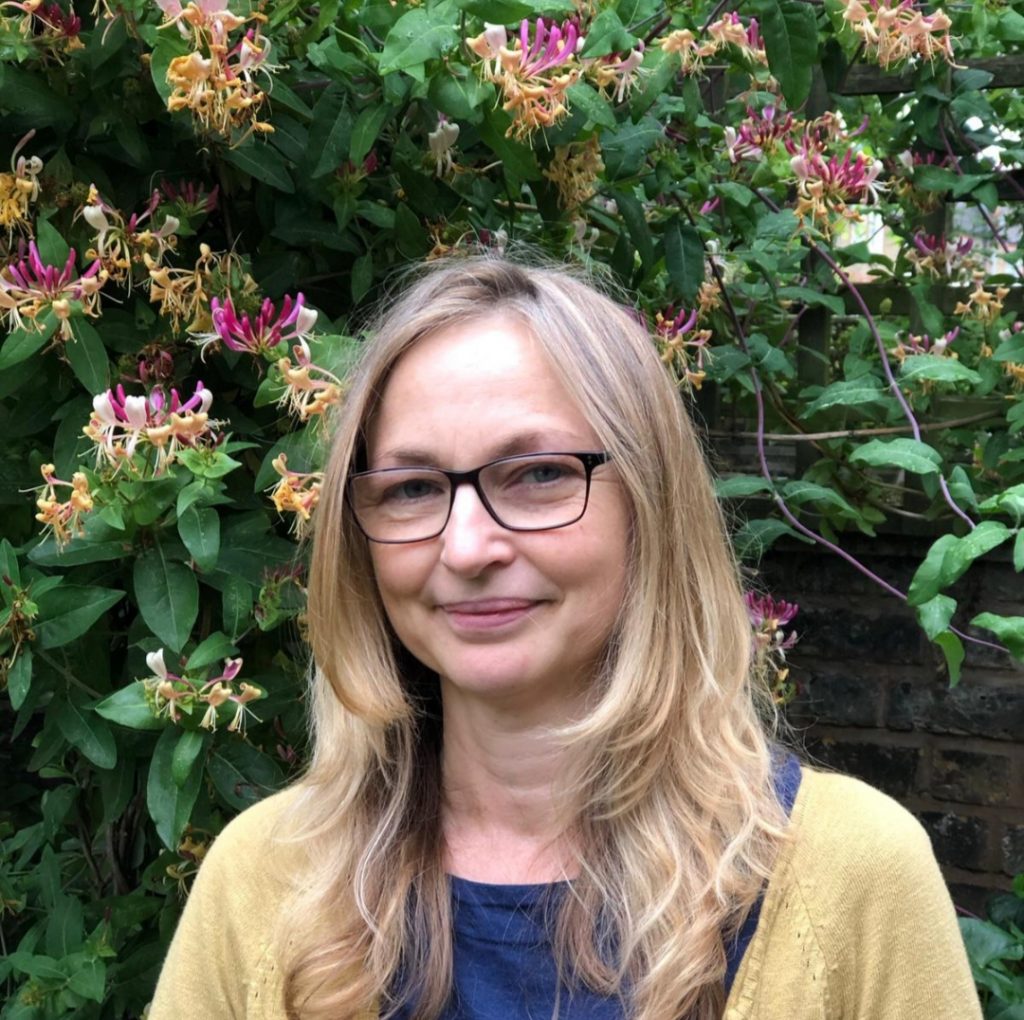 Nicola
"I love the way TTT's many and varied projects enable different parts of our community to come together and make connections. The wonderfully creative people in TTT have brought out my inner artist and honed my other amateur skills of gardening and insect spotting. A place to be imaginative as we champion sustainability and urban biodiversity and tackle climate change together."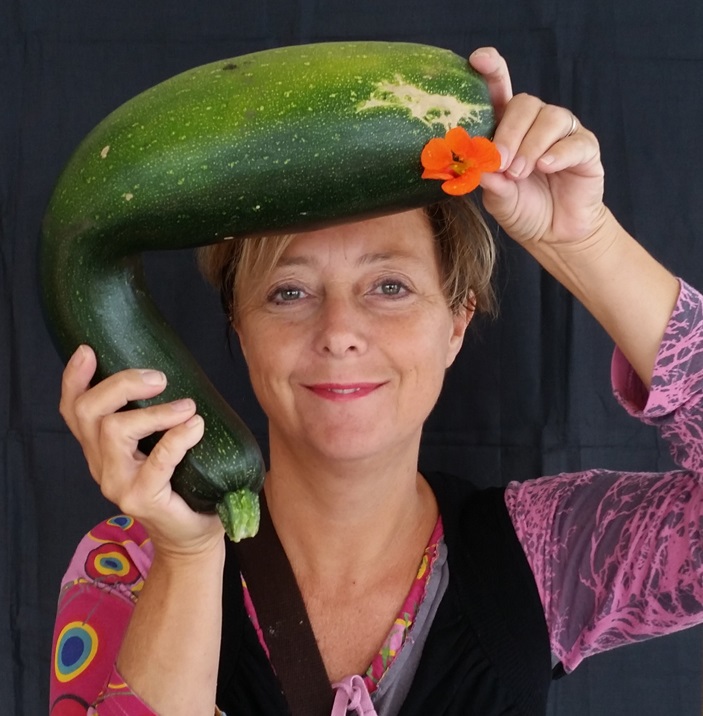 Belinda
"I love growing vegetables on my Allotement and turning my tiny garden in Tooting into a wild life ecosystem. TTT and being involved in Foodival for over 10 years, helped me to understand the importance of growing and eating local seasonal produce on well-being and the planet. Now I'm hooked. I even kept chickens here for 5 years!"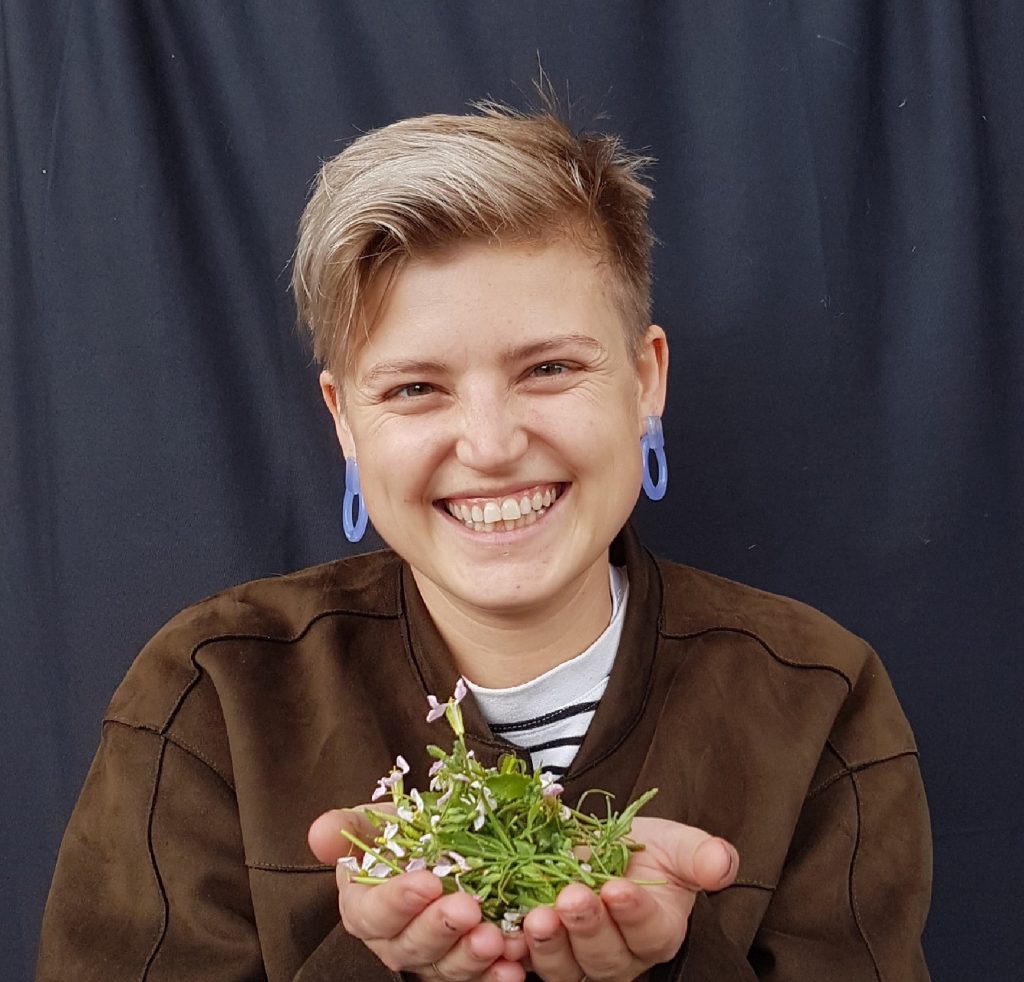 Nikki
"I'm an artist and facilitator who believes in the power we have to collectively shape the world, especially through grassroots and community organisations. I began working with TTT on CARAS projects and later co-led projects including Jellybrella and Sharing Seeds. I'm especially interested in creative activities that involve food, growing and reusing materials to imagine new possibilities."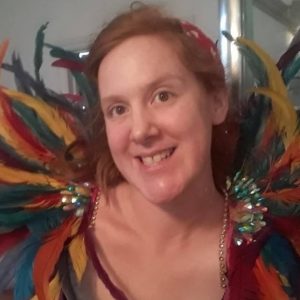 Jeni
"TTT has transformed my love of making things into a life purpose of changing the way people think about world issues like climate change."
Get Involved!
transitiontowntooting@gmail.com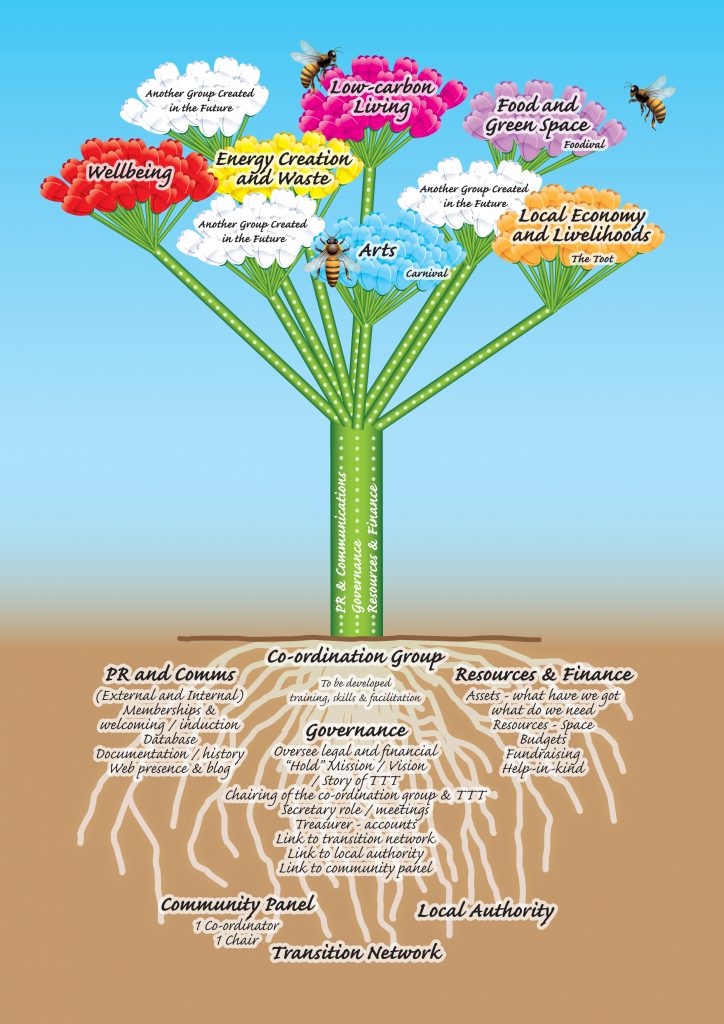 We made this flower diagram to help to explain the range of TTT's activities and how we organise ourselves.