Restart Party 30th October 2021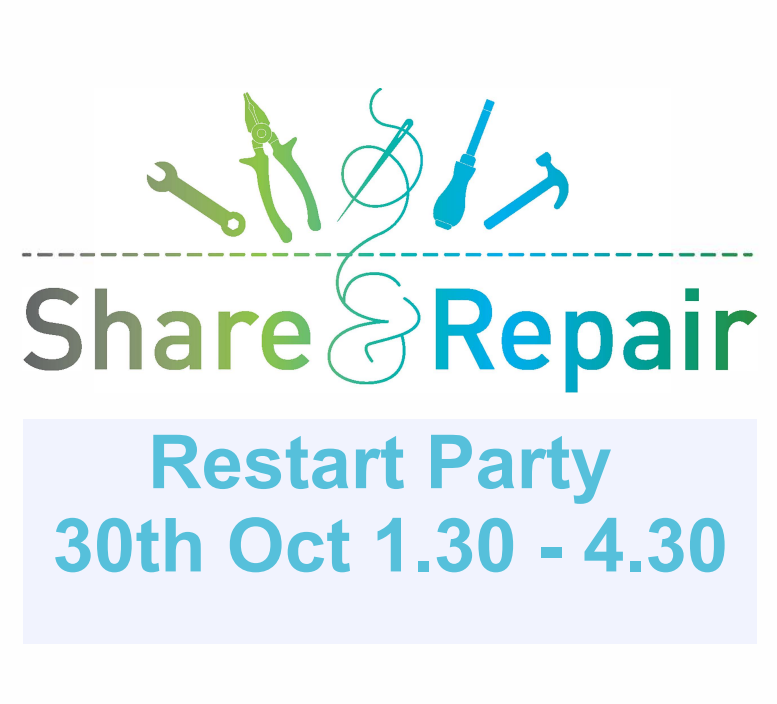 Got a broken electronic or electrical item you'd love to repair?
Join our fixing and mending workshop.
Whether it's electrical or electronic items that you don't want to throw away – or maybe you're already great at fixing and mending stuff – we're gathering a growing groups of local fixers!
BOOK A PLACE at our 30th October fixing and mending workshop https://bit.ly/3BcDkCZ
(Restart Parties are a community self-repair space where you take responsibility for your own gadgets and data, so please don't forget to take any back-ups beforehand, if relevant – and if possible arrive during the first two hours to allow time for fixing! More info about Restart including details of regular skillshares at www,therestartproject.org)
More about Transition at www.transtiontowntooting.org, on twitter @tttooting or email us at transitiontowntooting@gmail.com