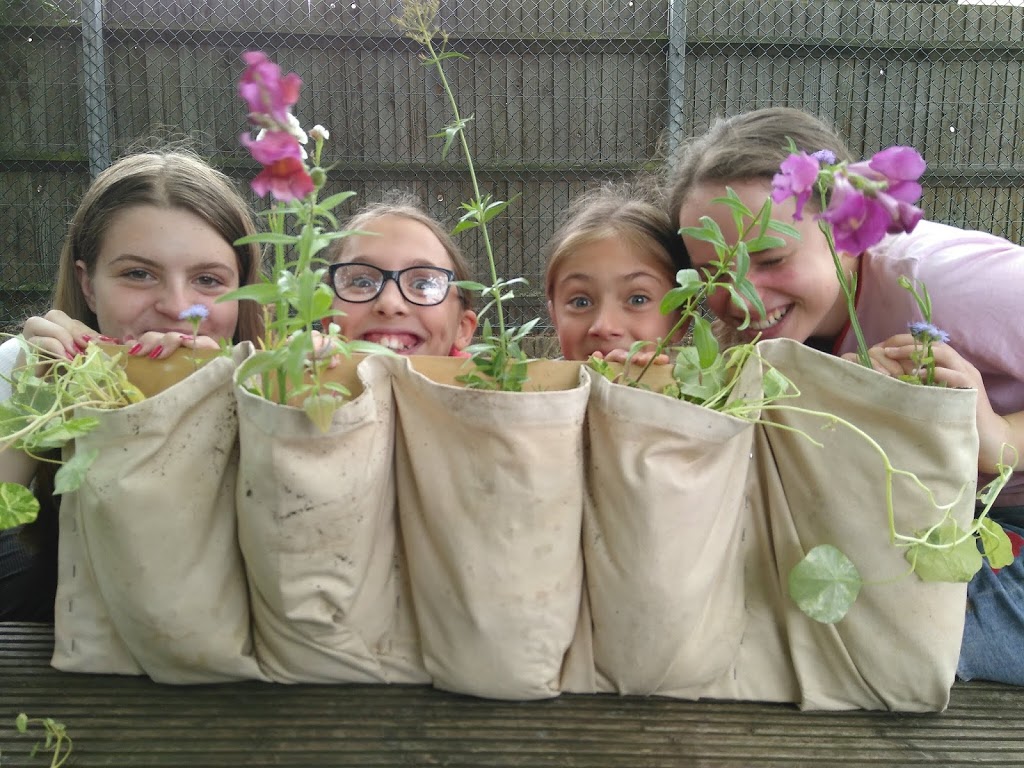 We, at Transition Town Tooting, want to extend a genuine invitation to an end of year celebration on Wednesday 18th December at The Selkirk Pub in Tooting, from 7.30pm.
Don't know about you, but recognising the projects and partnerships we've had over the last 12 months and celebrating the work we do together to make our area more resilient, more community minded and more sustainable is so incredibly vital. I feel a deep need for celebration, particularly looking forward to what will be a massive year in 2020 and beyond. 
Come along if you can and spread the invitation out. Hats off to every one of you who have got involved this year, i whatever way! Amongst many other projects, we'll be raising a glass to…
A Wild Place for Nature at Ravenstone Primary School, Balham! 

Balham and Tooting Community Association and all the brilliant work it does, including the Community Heroes awards, Funday and the Peace Ceremony.

Getting to know XR Wandsworth and looking forward to meeting and working together more in 2020. What energy XR bring! Not 1, but 2 major protests for climate in the Spring and Autumn. 

A mobilised youth action in school strikes provoking productive in-school sessions, working alongside our great Teachers. 

The emergence of a green new deal as an ideology and approach to jobs and economy, pushing politics forwards. 

Events at Tooting Community Garden and Ravenstone Primary School as part of London becoming the worlds first National Park City. 

A year of Green Drinks bringing diverse conversation on climate into the community. 

The unanimous declaration of Climate Emergency at Wandsworth Borough Council, catalysed by the 10,000 petition of local voices encouraging the Council to declare… well, over 12,000 signatories actually… 

 Tooting Bec and Broadway Neighbourhood Plan and the emergence of Tooting Healthy Streets making the case for more liveable streets and sustainable development ion Tooting. 

Tooting Foodival bringing together well over 1000 people to celebrate locally grown, cooked and eaten veggie food! 

New connections around Wellbeing to spring us into 2020 with "Come Together" wellbeing day in Tooting on Jan 4th. 

XR Wandsworth's wonderful Woolly Mammoth… 

Tooting Restart/Sewstart repair Parties! 

Little Village – wow, you blow my mind! The massive role you played in Culture Declares Climate and Ecological Emergency! Not to mention the London wide (and beyond)

Pop-Up Tomorrow at Battersea Arts Centre's Grand Hall, Tooting-on-Tour indeed. Bring Your Own! Tooting's part in the waste free revolution!
What have I missed? Of course I've missed loads, but even that bunch of projects is breathtaking, do come if you can, even for half an hour! Here's the Facebook event with all the details. 7.30-10pm, Selkirk Pub, Wednesday 18th December. See you there and have a wonderful break, when you get to it, 
Much love, 
Richard & the Transition Town Tooting gang!