Creative fun online from Tooting Community Garden on All Hallows' Eve!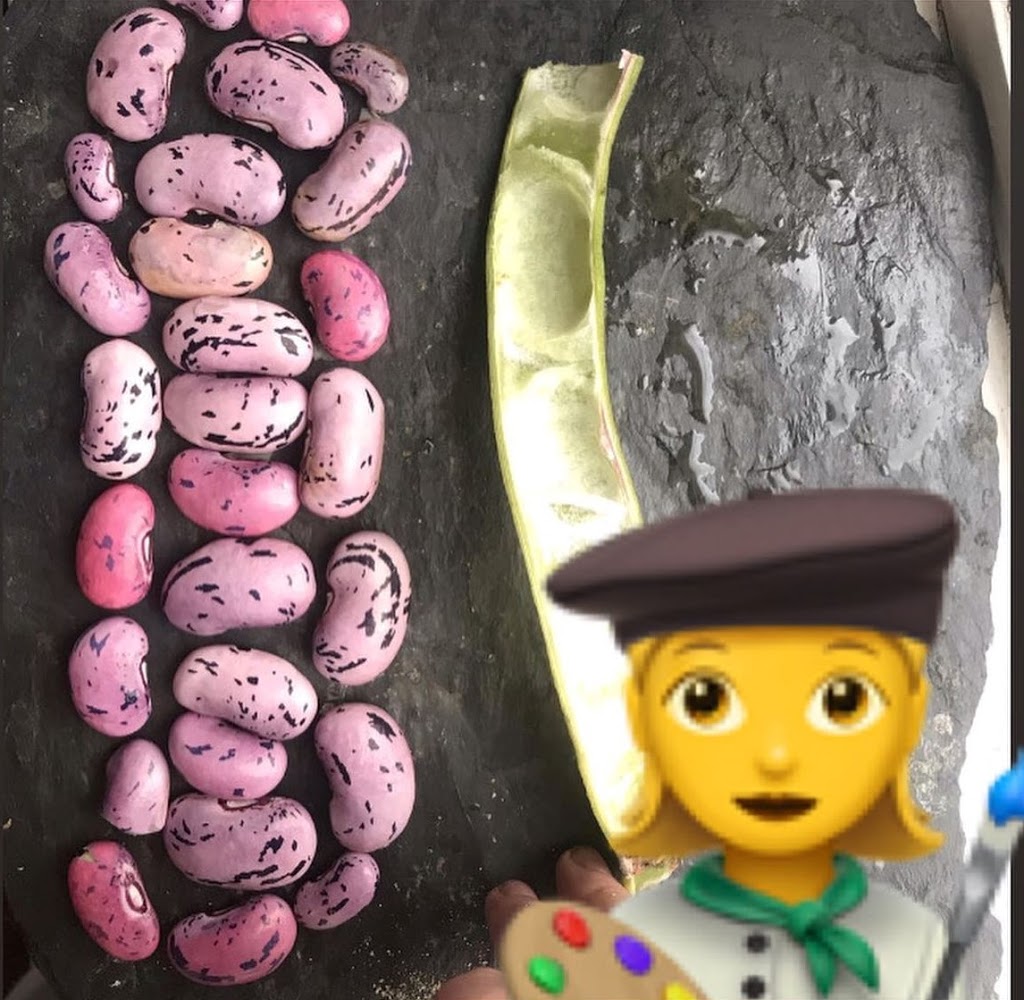 Join our fun free participative online Halloween workshop for all ages on Saturday 31st October from 4pm-6pm.
Coming to you from Tooting Community Garden, we'll be creating crafts, writing poetry and cooking on the fire!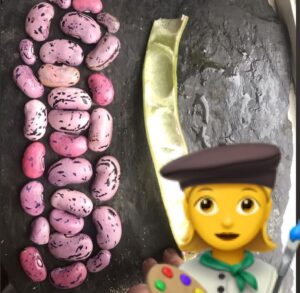 Please register on Eventbrite via this link https://tinyurl.com/yyfpfdt6 and we'll send you the Zoom access code on Sat 31st.
You're invited to join us on Zoom for a lovely afternoon workshop based at our Community Garden in Tooting, London. All welcome and your hosts will be Barbara, Becky, Nikki & Chuck. You can join in making crafts at home; have a pencil and paper ready for the poetry and for the cooking we'll share a recipe and you can cook along.
From 4pm: Firstly we'll create pictures and crafts with Halloween, autumn and natural themes: potato printing, luminous leaf jars and more.
From 4:45: Secondly, write a poem! We'll help you write poems based on the crafts images or on the seasonal themes – we guarantee you will be surprised at the results!
From 5:15: Thirdly, join a fireside cook-along! Warm up with a spiced squash soup: make your own or just enjoying watching…it will be dark by the end so enjoy the fire!
Throughout we'll celebrate what's created by sharing across the Zoom group and taking screenshots (with your permission). We'll close at 1800 with a warm glow of fun in the community.
What to Prepare at Home: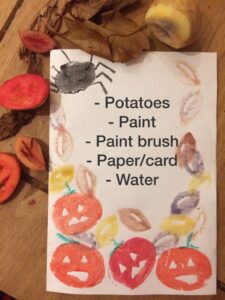 For crafts making: Potato, water-based paint, paint brush, paper/card, water to clean.
And for the leaf-candle lights: clean jam jar, dry fallen leaves, glue, a tea light, matches
For writing poems: Paper and a pen

For cooking:

Normal kitchen equipment, and here's the recipe if you would like to cook-along with us on Saturday!