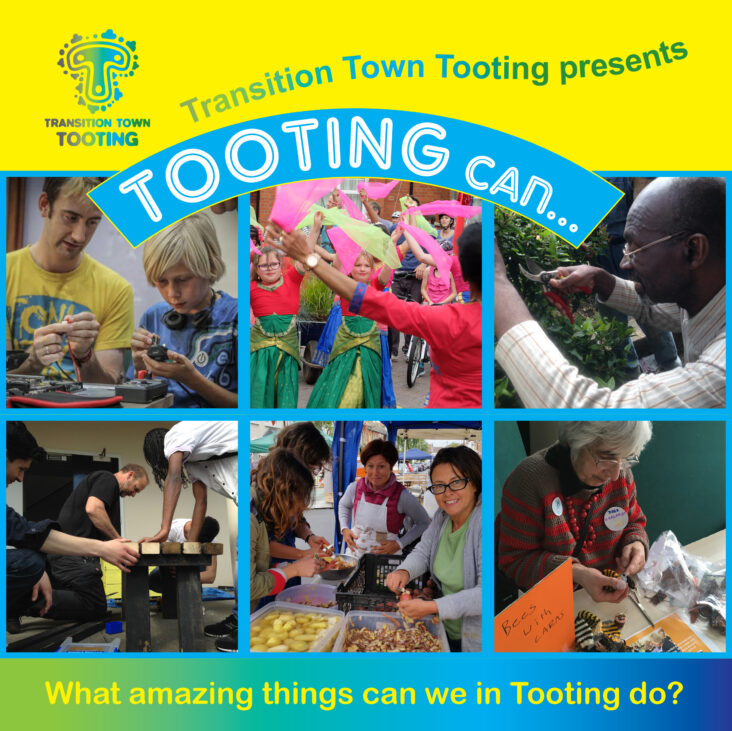 Join us to share the hidden, vibrant and surprising skills of Tooting!
Cooking, growing, sewing, singing, dancing, making or mending and more: the community of Tooting has an abundance of skills and talents which also make us stronger together. 

Autumn 2023 and into early 2024 we invite you to join us to and share your skills or learn from others in Tooting Can, our new free multi-event Festival….! Keep an eye out on our social media for the ongoing programme of events.
The festival will culminate in the Tooting Can Celebratory Extravaganza on 16th March 2024.

Meet your neighbours, learn something new, contribute your skills and celebrate our amazing community here in Tooting. All ages welcome!
Do you have a skill or talent to share?
Are you already running sessions or workshops or would like to develop something? We can help and support!
Are you part of a group that would like to get involved?
What skills do you see in Tooting that you would like to learn?
Want to get involved? Let us know by contacting us at transitiontowntooting@gmail.com