Sew it, Show it – picnic and parade!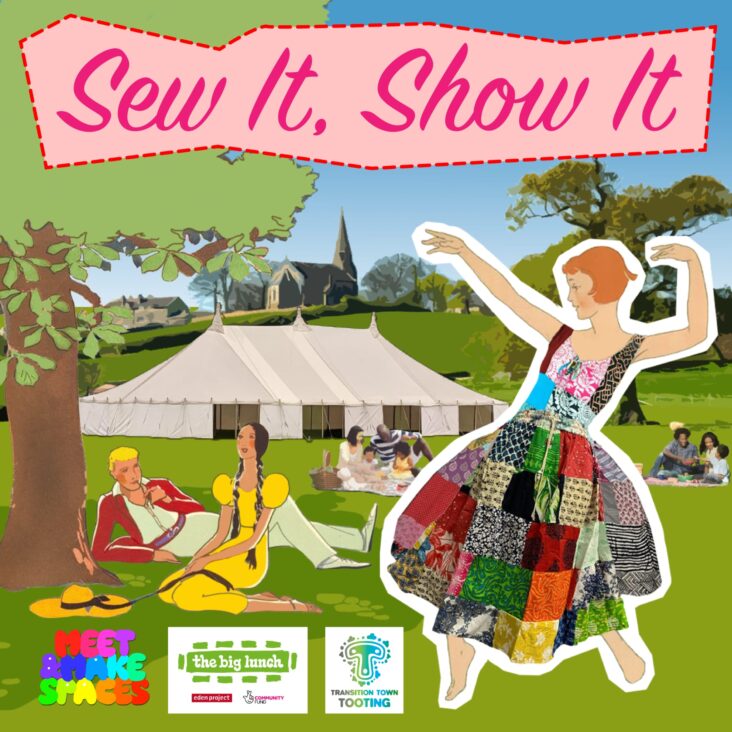 Saturday 24th June 20
All Saints Gardens
Come dressed in something you've made yourself, or repaired or bought in a charity shop, get ready to parade or support; join a sewing workshop or watch expert knitters and don't forget to bring a picnic.
Our Share & Repair group are thrilled that the team behind Fixing Fashion in Tooting Market are back to present Sew It, Show It .
A celebration of slow fashion. If you sew or fix your own, or shop in charity shops, come along and join in our PARADE, or pose from the sidelines.
If like me you're not quite there with the sewing we'll have local people on hand to teach you to sew, local shops selling their upcycled clothes and the culmination will be a Big Lunch supported by the Eden Project, so we're asking everyone to bring their favourite food and something to sit on for a Big Community Picnic.
Supported by Transition Together with thanks to the National Lottery Community Fund
Saturday 24th June – 1-4.00pm
All Saints Church Gardens, Brudenell Road, London SW17 8DQ
For all details, please contact us here and if you like Facebook we have an event page so you can keep up to date with everything as it unravels (like what I did there).
Find out more about our Share & Repair project including our regular Restart fixing and mending parties.