Tooting's first ever Repair Week!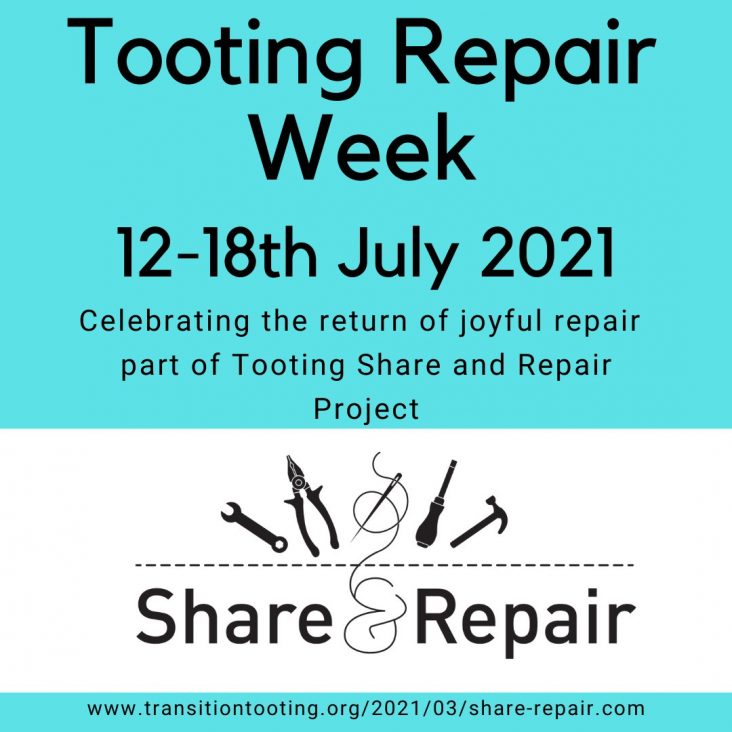 In Spring TTT launched a new project – Share & Repair
Our aims are to celebrate local fixing and mending wherever it is happening, promote local repair businesses and support sharing and repairing events building on our pre-covid Restart/Sewstart sessions.   
Our first activity, as we emerged from lockdown in early July, was to stage the first ever Tooting Repair Week!  We received funding for the project from the national Transition Bounce Forward programme and we're were thrilled to team up with Jeni and Gemma at Meet & Make Spaces who co-ordinated the programme of events.  We were particularly grateful for our many collaborators and supporters including Tooting Market, Mushkil Aasaan, BJ Hardware, Oasis Charity Shops, Woodfield Pavilion, Mrs Trindle and Furzedown Primary School.
Here are some highlights from a packed week! 
We created a map of repair businesses across and around Tooting – taking recommendations from the 300+ members of our growing Share & Repair Facebook group – send us your recommendations via  info@meetandmakespaces.co.uk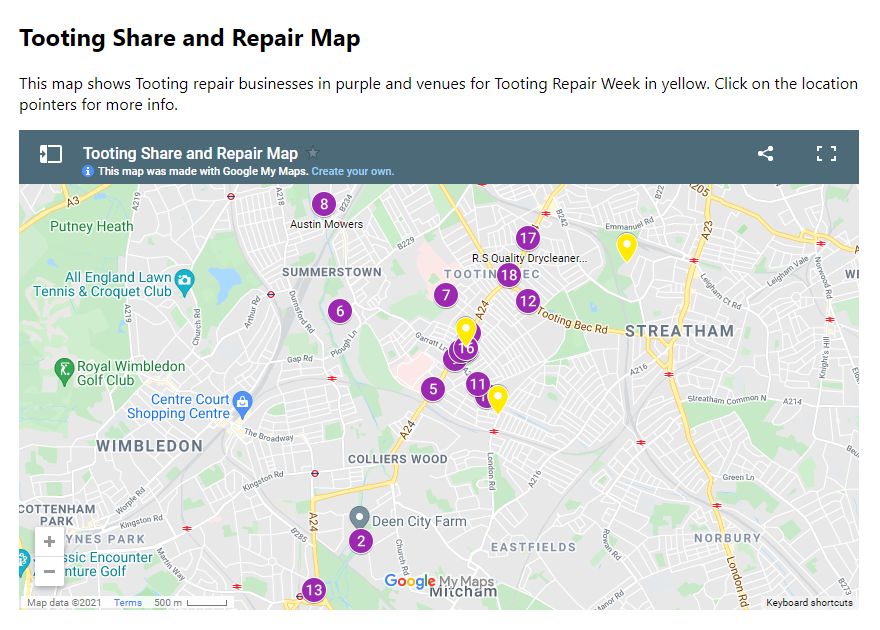 We celebrated our personal fixes and repairs via @shareyourrepair on instagram.
Tooting Market hosted a repair themed coffee morning, Oasis Wandsworth hosted an upcycling workshop run by Marie and Hazel from My Old Girl And Me (Tooting Market) a sewing and mending workshop was held at the Woodfield Pavilion and local seamstress to the start Mrs Trindle offered a personal repair service….
We hosted the first in-person Restart Party in London in 18 months!  With 5 fixers we tackled over 20 fixes ranging from a toy to a coffee machine, a food processor to a shower radio.  We were also joined by two representatives of Glen Dimplex Consumer Products (brands including Roberts Radio and Morphy Richards) who are exploring how they can build products that last better and are more repairable.  Our next Restart party will be on 30th October.
Our final session was an online Green Drinks session focused on how we can be more sustainable with our stuff and do more locally to limit waste.  We heard from Joe Duggan of the fantastic Library of Things who are on a mission to make borrowing better than buying – for people & planet (They've recently opened up in Merton – how about a Tooting branch?) and Ian Mather from Restart Project who help people learn how to repair broken electronics and rethink how they consume them in the first place.  WATCH A RECORDING of the session here.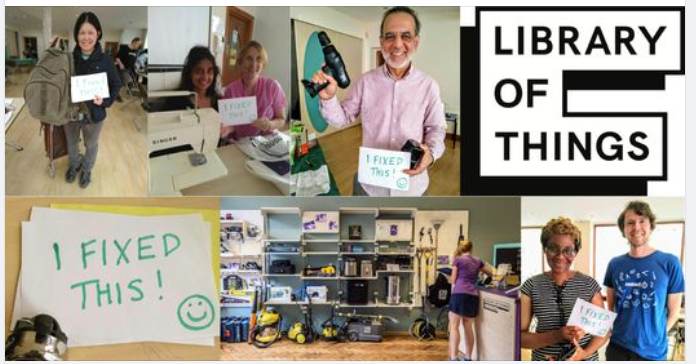 What's next?
Coming up in the Autumn is Tooting RepairFest from 23 – 31st October and an exhibition of local photography celebrating the expertise of our local fixers and menders! 
Let's make Tooting a hub of sharing, fixing and mending!
Check out our website page https://www.transitiontooting.org/2021/03/share-repair.html
Follow us on twitter @tttooting or Instagram @shareyourrepair
Join our Facebook Group https://www.facebook.com/groups/182896169894980