All are welcome at our April Tooting ACE*!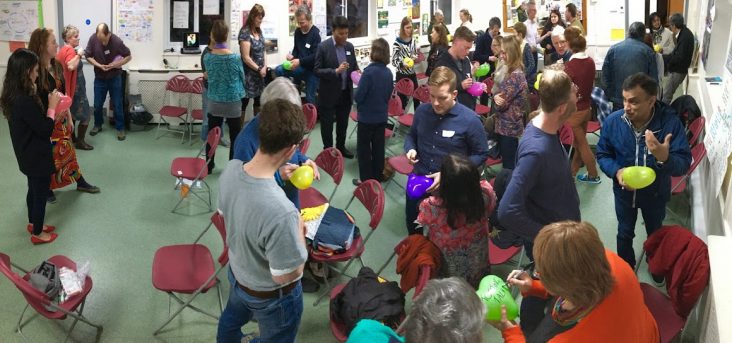 A warm invitation to join us at our 2022 *Annual Celebratory Extravaganza
Saturday April 30th – 2 – 4.30 pm
Mushkil Aasaan, 222 Upper Tooting Road, London SW17 9LN
Our last 'in-person' ACE was held back in March 2019 – how much has happened since then in your life, our community and the world – a lot!
Join us to join the dots in local change-making, exchange experiences, catch up with all kinds of projects which have flourished and grown and explore future possibilities. The afternoon will mix practical activities with listening, talking and sharing news.
There's something for everyone, whether you want to know about our community garden and plant for Spring; hear about the Tooting Tapestry; find our more about our fixing and repairing projects; hear about Tooting's new 'Green Way' or explore together how we respond in Tooting to the latest IPPC report from the world's climate scientists.
It's a chance to find out about the good changes happening on your doorstep
Come along and get involved. Everyone one is welcome.
Timings:
2.00 – 2.45 – Marketplace of Projects – meet and chat with others running projects and groups around Tooting.
2.45 – 3.00 – TTT update – hear the latest from Transition Tooting
3.00 – 3.45 – What can we do together in Tooting? Explore with us how we can work together locally to meet our climate committments and help our commmity thrive and flourish.
3.45 – 4.30 – Carry on chatting and sharing ideas – check out any projects you might have missed – have a cup of tea.
4.30 Close